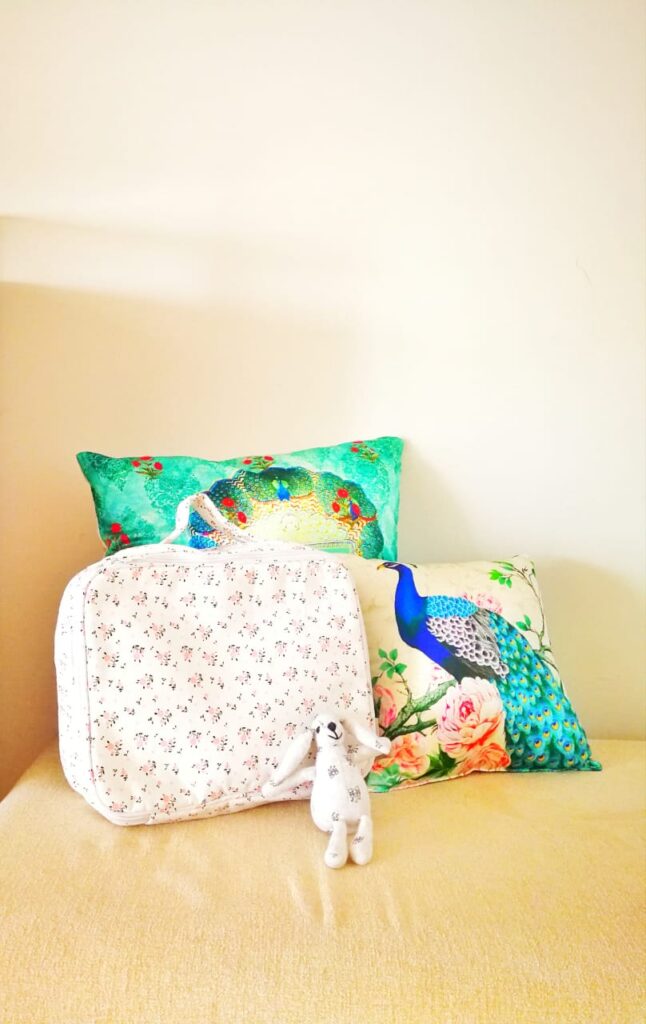 Travelling with a baby is daunting. In fact, very daunting. We have all gone through it – the poop explosions, unexpected travel sickness, the food or drink spills. We cannot control that, Obviously. It's just not in our power at times. But what is in our power is to make our life easy. And we can make travelling with a baby very easy. You just need this one easy hack that we sometimes like to call 'our getaway bag' for the baby.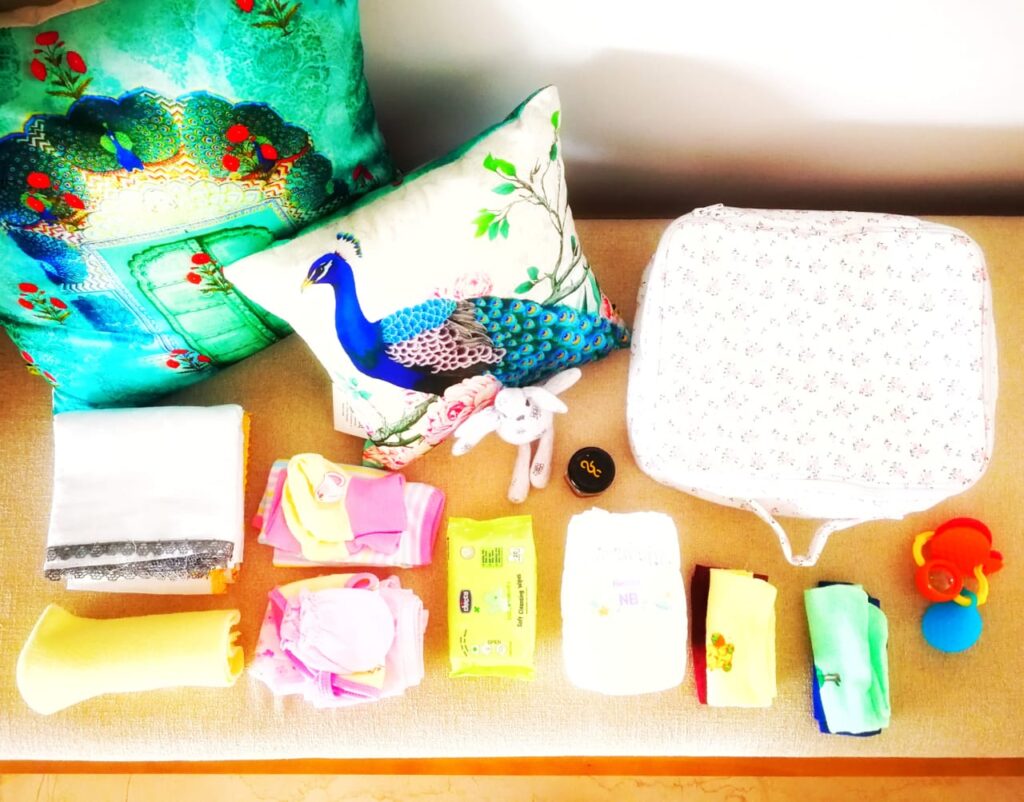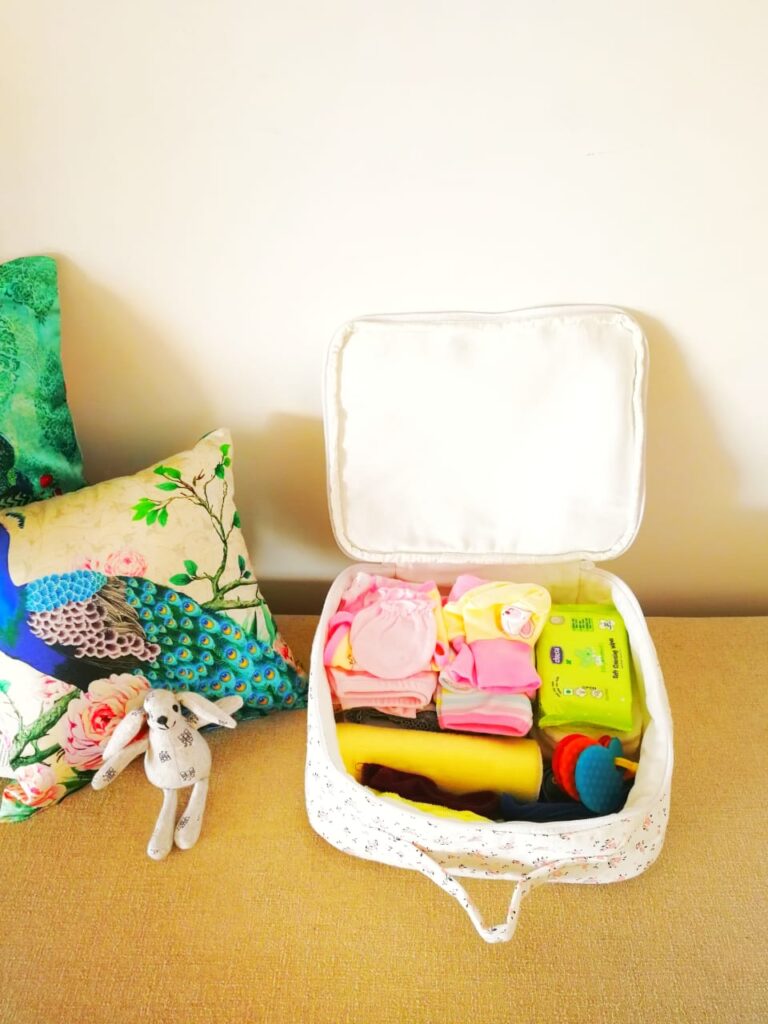 Our getaway bag for the baby is usually filled with :
Five Diapers.
Two change of clothes.
A toy.
Wet wipes.
A towel.
Two napkins.
A tiny kit consisting of nail clippers, bum rash cream, baby lotion and baby wash.
A swaddle.
A wet-dry mat.
All packed up in that cute little carry on bag ( we got ours from westside ) and thrown into the backseat of the car, we can't count the number of times this hack has saved our asses – when we run out of diapers during a shopping spree, when we have had to stay overnight someplace unexpectedly, last minute travel plans, poop explosions in the car, travel sickness…endless.
—xoxo—